John & Alexandras Pro Shop
Golfshop at Gut Brandlhof
The Pro Shop Gut Brandlhof is considered one of the best-sorted and most beautiful Pro Shop's in Austria.
We are there for you from the beginning of April until the end of October at the Brandlhof.
We are known to lead oversize, you will find a lot of color in our shop and we have a very large selection.
We are happy to inform you and look forward to your visit!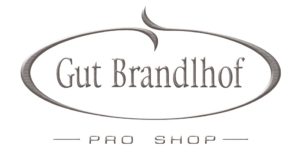 As a customer of the golf school, you receive a 10% discount on the new goods.
Golfshop at Hotel Vale d'El Rei in Portugal
The product is now available in the winter in Portugal at the Hotel Vale d'El Rei at the best prices.